Surface Treatment
Be-Ge Stece AB has a modern zinc / iron surface with subsequent coating completely free of hexavalent chromium 6-suited for both small and large items.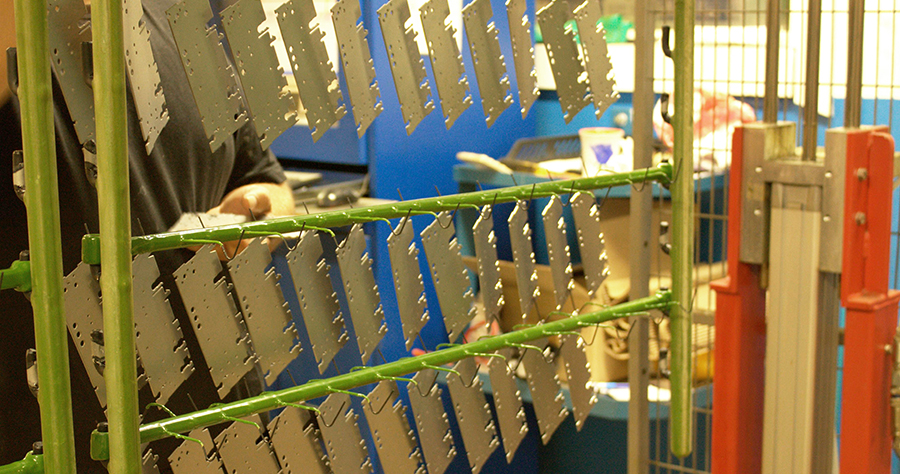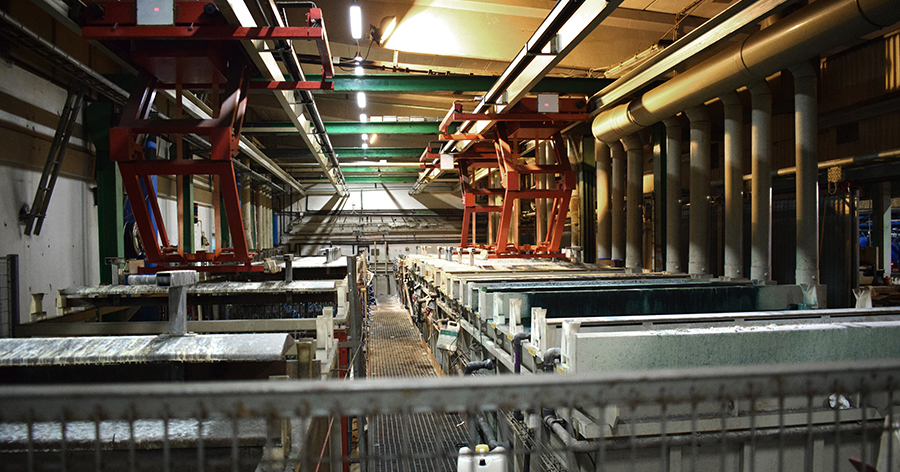 Corrosion proof
You get your parts corrosion protected and can choose from black, white or yellow finish on the details. With over 10 buffer zones of at-picking to the pipeline, we can download for 1-shift and produce in 3 shifts. Custom racks for your particular details make sure you get optimum cost.
Own treatment plant
The process is almost a closed system and our own treatment
plant takes care of the process water to a level well below the
standards we have in our state from the authorities.
---
---
We also have a department for deburring of parts with tumbling techniques
---